Smart Success for Business and Life
My experience at smart success….
From finding balance, the right mindset, establishing systems and habits, focusing on specific tasks to move the business forward, living a designed life, establishing TRIGGERS, the importance of the brain, 5 musts to reach success and high performance, how to make life amazing, policies, building a team, 90 day goals and more.
It was an amazing event. Mindy was a crazy
awesome MC

to pump us up, Chalene came out and

owned

the stage in STYLE, killer heels and the BEST PLAYLIST. This was more than a business conference. There was even a dance contest!
Scroll to Bottom For Video
First, we focused on what we

don't love

about our businesses, what we define as SUCCESS, and our purpose.
Guest Speaker: Dr. Daniel Amen– all about
BRAIN HEALTH

and the power of the brain and its connection to everything! We are in a war with our health and function of our brains.
He made me want to rush home and get my families
ATTENTION

to really make some

healthy

changes.
Forming

Habits

and

Systems

and

TRIGGERS

that let us know its time to do one of those habits. In all areas of
life

.
House
Business
Car
Laundry
Grocery
and the list goes on and on…….
Scroll to Bottom For Video
Guest Speaker Michael Hyatt– How you can live a
designed life

.
Guest Speaker Brendon Burchard: 5 Musts to Success and High Potential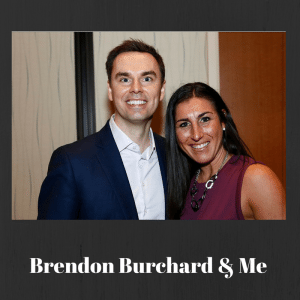 Me and fellow Coach Nikki joined his High Performance Academy
Lots of

DANCE

Breaks
How to build a
virtual

team
Smart
Money

Habits- Bret Johnson
Pat Flynn– How to best attract and help our clients. He asked this question:
Scroll To Bottom For Video
Establishing Personal Policies/ Business Policies/ Relationship Policies
AMAZING 10 Year Old Quincy- you have to check it out
My video says it all. Memorable, inspiring, impactful, meaningful, and motivational. Tips to implement and habits to establish for SMART SUCCESS!
Smart Success Live was one of the best decisions i've ever made for my life and business.